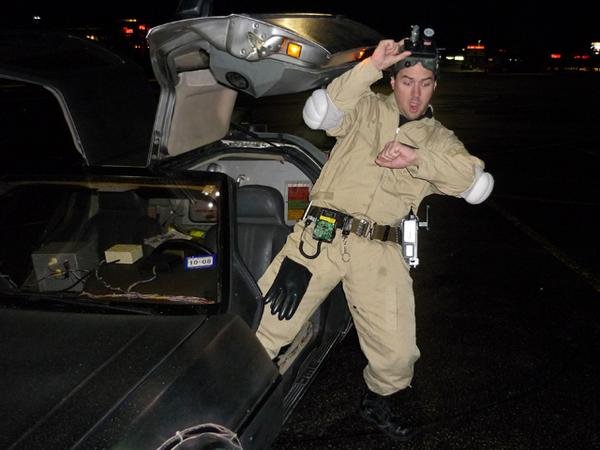 Ghostbustin' 911 is a Ghostbusters fan web-series filmed in the style of COPS with camera crews following the daily work of professional paranormal eliminators working for Ghostbusters franchise offices operating in all major cities. The show follows the Twin Cities Ghostbusters at the Minneapolis/St. Paul franchise office. This under-paid and under-educated crew is based out of a firehouse in St. Paul is fully equipped with gadgets and vehicles as they encounter weird situations throughout a season of comedic half-hour episodes. Our time machine was featured in episode 5 (scroll to the bottom of this post for the video).
http://www.youtube.com/watch?v=Gr9p_slQ7Zc&t=9m45s
GHOSTBUSTIN' 911 Episode 5 Part 2 of 2: Local TV show featuring an episode starring our time vehicle.